Dec 21,2022 by Dollishreborndolls®
Our 7 best tips for the care of your dolls
So here are our top 7 tips for caring for your doll!
1.Dolls should be stored away from direct sunlight in a cool and dry place. Remember to check on them from time to time to make sure there are no problems with temperature, humidity, insects, or confined spaces.
2.Permanent damage can occur if you try to take your doll for a "swim"! Avoid submerging a collector doll in water.

3.Use a soft cloth and distilled water without soap, beach or chlorine products for daily cleaning of vinyl and porcelain dolls.

4.Fabric dolls can be vacuumed through a layer of netting with a gentle vacuum cleaner. Remember that silk should never be vacuumed.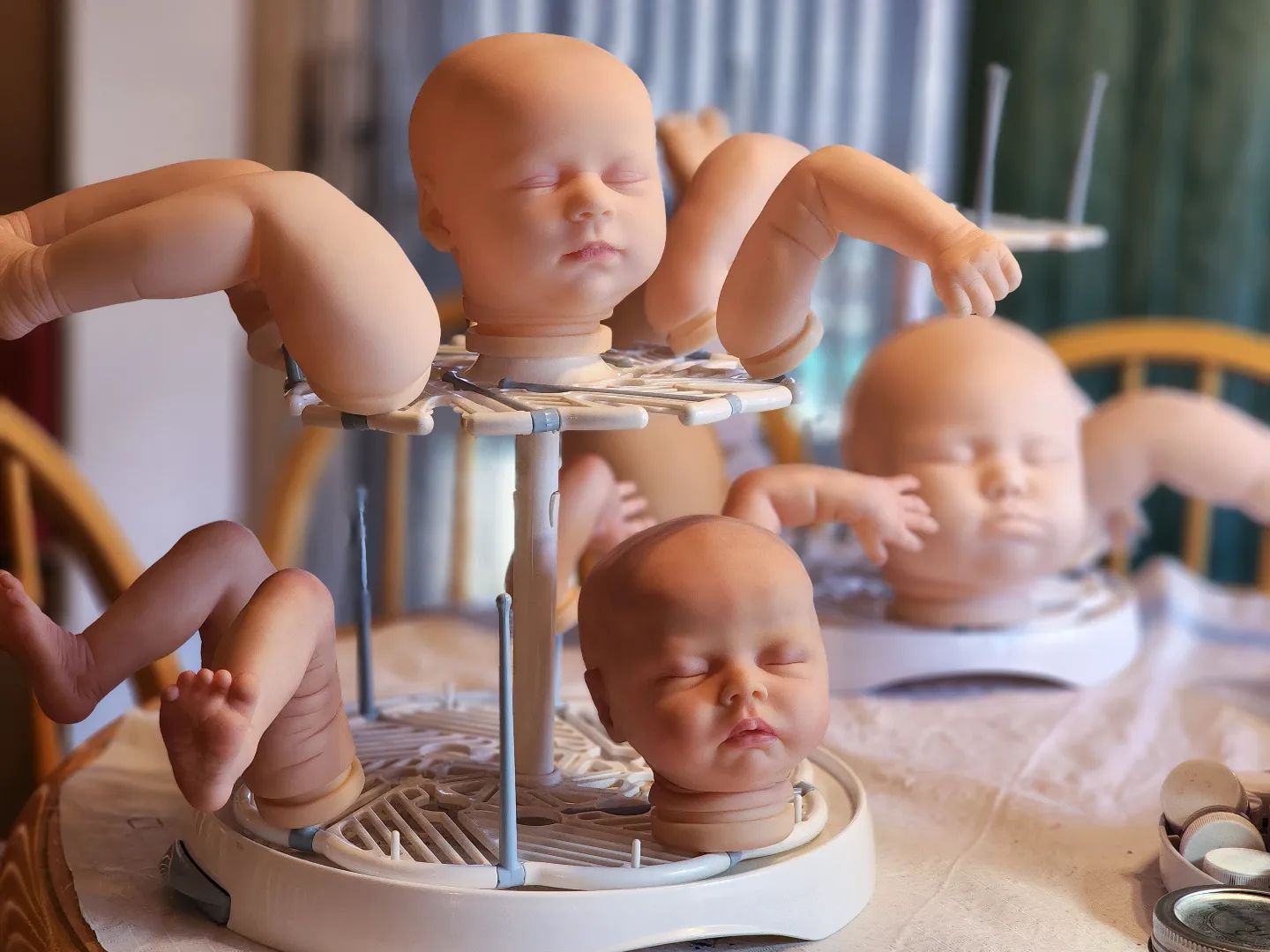 5.Um zu verhindern, dass Farbstoffe mit der Zeit ausbluten, können Sie immer eine Lage säurefreies Gewebe zwischen die Kleidung und den Körper der Puppe legen.

6.Der schnellste Weg, das Haar einer Puppe zu ruinieren, ist, es zu waschen; es wird verfilzt und ist nicht mehr zu bändigen.

7.Goldene Regel: Da hochwertiges Sammlerpuppenhaar aus synthetischen Materialien hergestellt wird, kann die Verwendung von erhitzten Produkten wie Föhn, Lockenstab oder Glätteisen das Haar und das Vinyl beschädigen. Lufttrocknen ist immer die beste Lösung!